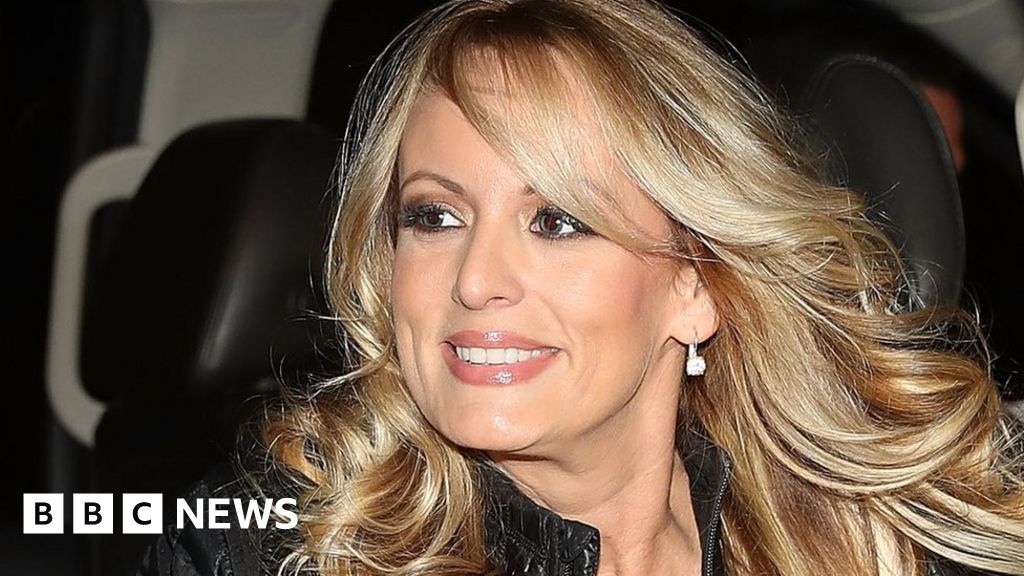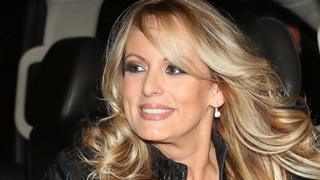 The adult film actress who says she once had an affair with Donald Trump is due to appear on the American CBS TV network to tell her side of the story.
Stormy Daniels, whose real name is Stephanie Clifford, alleges she had a sexual relationship with Mr Trump between 2006 and 2007.
Mr Trump, who married Melania Trump in 2005, "vehemently denies" having had an affair with the actress.
His lawyers are seeking $20m (£14m) in damages from her.
They say she broke a non-disclosure deal signed before the 2016 presidential elections, which she claims is invalid.
President Trump has been at his Mar-a-Lago estate in Florida over the weekend but is due to return to the White House ahead of the interview on the 60 Minutes show on Sunday evening, the Washington Post reports/
Mrs Trump, however, is staying in Florida, a White House spokeswoman said.
Ms Clifford is one of three women who have launched legal action over alleged affairs or sexual assault claims involving Mr Trump.
Her lawyer, Michael Avenatti, told the BBC that his client's case was different to others' because of "acts of intimidation and the tactics that have been used to silence my client".
"I think that is very problematic and it should be very disturbing to not only the American people but anyone in western civilisation," he added. "That is not how people in power should conduct themselves."
Ms Clifford says she was paid $130,000 (about £92,000) by Mr Trump's personal lawyer, Michael Cohen, to remain silent about the affair just before the 2016 election.
Mr Cohen confirmed in February he had privately paid her $130,000 (£95,000) but did not say what it was for.
He said last month that neither Mr Trump nor the Trump Organization were parties to the transaction.